I am still in the process of educating myself on the various types of tobaccos, their smell, and taste. As I become more educated about the more detailed nuances of the tobaccos I start trying to throw those factors into the reviews as well. This/these reviews will probably be more on the technical side of things and and what I liked about the tobacco. Mostly, I'm gonna stick with simple to the point.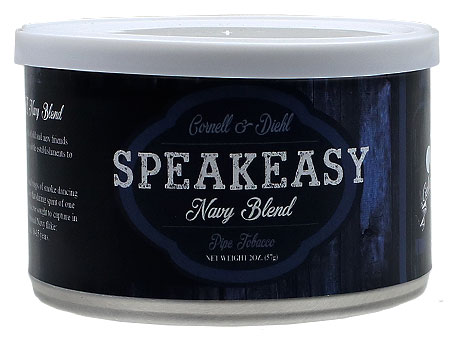 http://www.cornellanddiehl.com/tobacco- ... ?id=212561
Date/Time:
01/18/2018, approx 10:45am CST
Gear:
Dr. Grabow Grand Duke (I know, I know, ... I am cheap)
Yello Bole czech tool
1x generic no name paper match
Initial Opening:
I got a solid whiff of a sweet malty note right off (Not candy/sugar style sweet). Under the malty note is a solid 'spice'.
Texture/View:
Navy flake, 1 1/2" to 2"L x 1/2"W x 1/16"H. A tight marbled dark brown look to the blend. Which does not fall apart easily. The tobacco packed easy enough into the pipe. Packed a lot better than most of my experiences with ribbon cut tobacco.
Lighting
It took almost the whole length of the match to get the tobacco going. (Might be due to my packing preference and the moist navy flake)
Taste & Smoke:
I really enjoyed the sweet smokey taste and the smoke complimented the taste. This one is a slow and long smoker, if ya rush it, it scorch. If ya rush it the spice notes that I mentioned above will start to show in the taste.
Odds:
I don't know where C&D got the idea to compare this blend to a Louisiana Speakeasy. But, it seems to work.