Surf fishing was hot this morning.
This kid's first fish: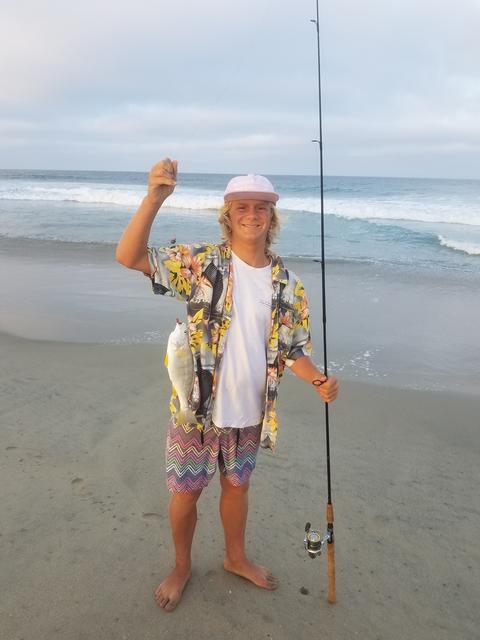 A surfer friend of my son's. This was pretty representave of what all the kids were catching, which were yellow fin croaker. I on the other hand failed fly fishing miserably. I'm not exactly sure what to do out there with a fly yet.