Gabriel

wrote:

↑

Sat Mar 03, 2018 9:25 pm

Clousers and buggers I can do. I'm hoping he is able to bring some more colors with him to supplement what I have.

He seems to have his heart set on a shrimp pattern. Is that unrealistic for an impromptu tying session like this? I don't have shell type material or anything. Taking a quick stroll through Tim Flagler's videos and I'm not seeing anything right off the bat...
If he has his heart set on tying a specific shrimp pattern (an orange bugger or Clouser would be fine), a strip of plastic from a Ziplock bag works just fine for the shell back.
These are easy to tie . . .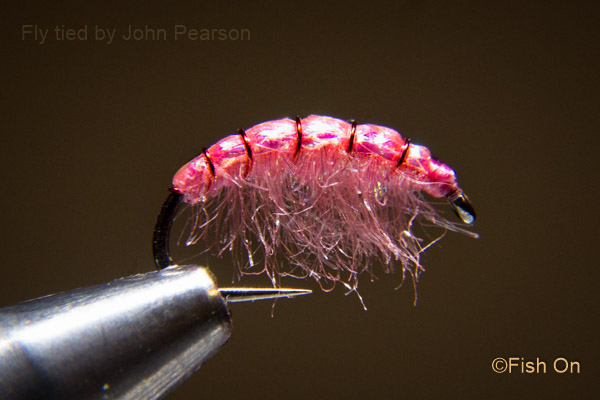 Dubbing loop body, picked out with a needle, pull the plastic over the back, rib with wire.