one lone Wollensak

Posts: 23121
Joined: Sun Oct 04, 2009 6:00 pm
Location: In the fertile San Joaquin Valley
Seems to be that some tools just need to come in pairs to be useful, like monkey wrenches and C-clamps. Can you think of any others?
---
Bearded Crusader for JUSTICE ... on a Mission

Posts: 5553
Joined: Thu Feb 25, 2010 6:00 pm
Location: Florence, MS & Papua New Guinea
Contact:
10 & 12 mm sockets/end wrenches.
"No reserves, no retreats, no regrets."
"When you're dumb, you've got to be tough." - my dad
---
Minister of Pipe Breaking

Posts: 8932
Joined: Sun Oct 12, 2008 6:00 pm
Location: Bayou Self
Contact:
Phillips screwdriver drill bits.
I'm old but I'm happy. (Most of the time.)
---
President Jar-Jar Binks fan club: "Meesa tink he da best!" - Perpetually in Trouble

Posts: 2962
Joined: Tue Mar 03, 2015 1:17 am
Location: NW Washington
Contact: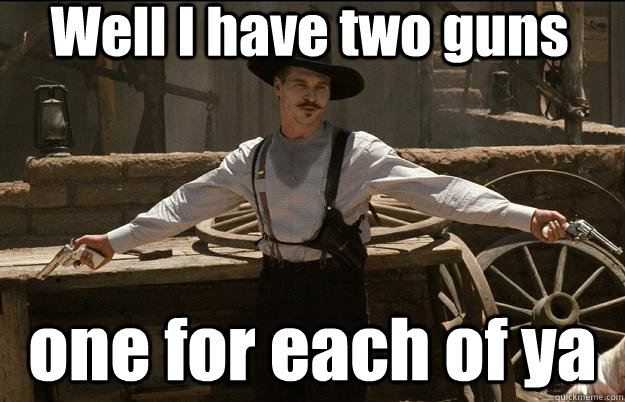 In theory, theory and practice are the same. In practice, they are not.
---