Fan of Dr. Buttcrack

Posts: 14540
Joined: Sat Dec 29, 2007 6:00 pm
Location: Missouri The Show-me State
---
Darth Floof-Floof

Posts: 11288
Joined: Mon Apr 21, 2008 6:00 pm
Location: University of Mars
Hahahahaha Del's favorite babe.
---
You American sniper

Posts: 7267
Joined: Thu Feb 25, 2010 6:00 pm
Location: MS
Mine is just meeting you guys that were there the one time I got to come. It was kind of surreal to meet you IRL for the first time, but feel like I've know you all forever.
"No reserves, no retreats, no regrets."
"When you're dumb, you've got to be tough." - my dad
---
Mr. Eggs

Posts: 25849
Joined: Thu Dec 17, 2009 6:00 pm
Location: Kingdom of God (Mk 1:15)
Contact: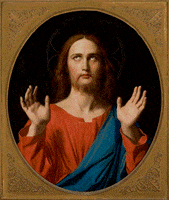 ---
Sneaky Snusser

Posts: 43908
Joined: Mon Mar 03, 2008 6:00 pm
Location: Madison, WI
Contact:
Yeeaaahhhh..... That happened, right before Cigarson and I got on our modersackles and headed down to the Tick Farm.
That was a great bunch of meet-ups!
G.K. Chesterton — 'It is terrible to contemplate how few politicians are hanged.'
---
Usher

Posts: 297
Joined: Mon Oct 13, 2008 6:00 pm
Location: New Jersey
Contact:
At the one and only Chicago show I attended, I was called upon for a sort of UN simultaneous translator moment. Perhaps it was more like whisper down the lane. The president of the Pipe Club of France, whose name I think was Alain Leutelier, wanted to trade articles with P&T from their French-language publication. He spoke only French. Chuck Stanion speaks only English. I speak English (Philadelphian) and corroded and literary Spanish. The lawyer from Barcelona, Antoni Pascual Cadena, in attendance to beat everyone at the slow smoking contest as usual, speaks Spanish and French. So we went from Alain to Toni to me to Chuck and back up the line. It was going well until the lawyer said we just needed an ensayo, which to me means essay. I told Chuck, we discussed my ignorance in English and decided a handshake and smiles were better than a lawyer. I never found out what came of all of it and now I never will.


Sent from my iPhone using Tapatalk
A man can no more diminish God's glory by refusing to worship Him than a lunatic can put out the sun by scribbling the word "darkness" on the walls of his cell. - C. S. Lewis
---
Sneaky Snusser

Posts: 43908
Joined: Mon Mar 03, 2008 6:00 pm
Location: Madison, WI
Contact:
I haven't contributed a story, because there are so many great memories from the Chicago Pipe Shows and it's hard to pick among the favorites.
Sitting around the smoking table in person with fellow CPS'ers and laughing until my face hurts.... that's what I love most about the pipe show.
And meeting lots of new friends, too. Jordan, from Aberdeen, Scotland, wearing his kilts.
The Sandahl Family bring all their little kids to show.... Mommy Sandahl loves GK Chesterton. Pipeson and I have collected several pipes that they made with their Dad.
============================
But one memory has come to stand out.... It was a gorgeous day, and plenty of the show presenters were smoking on the lawn area outside of the main showroom. I struck up a conversation with a very congenial old gentleman who turned out to be Mr. Craig Tarler of Cornell & Diehl. It was amazing, just letting the conversation meander about tobacco and business and enjoying the show.
It occurred to me that I should ask him what he liked to smoke. After all, this man has lived around all of the premium tobaccos that the world has to offer. He immediately zeroed in on one particular blend:
Heritage
, by Two Friends. A blend that he had developed with Greg Pease.
We went back inside and he pulled a tin of Heritage off of the display and pushed it into my hand. I said something like,
"You are going to let me pay for this."
"If you insist."
But I did accept a sample baggie to smoke at the show. I wanted to save that tin for a while. I do believe that I cracked it open a few years later, when I heard the news of Mr. Tarler's passing on. It was good to share a smoke with him again.
https://www.tobaccoreviews.com/blend/14 ... s-heritage
Two Friends - Heritage

A sophisticated, traditional American style blend! Red and lemon Virginias are blended in perfect measure with mild brown and unflavored black cavendish tobaccos, and a bit of fine, high grade burley leaf for just a little extra body. The blend is then delicately kissed with a subtle and intriguing flavor, enhancing the natural sweetness of the Virginias and providing a delightful, light room aroma.

Notes: From SmokingPipes: Fans of Virginia/burley blends will surely love this unsung blend, comprised of red and bright Virginias, dark and white burley, and a touch of unsweetened black cavendish. Easy to pack and light, this smooth sailing smoke offers up layer upon layer of naturally sweet VA flavor balanced with creamy chocolate notes from the burleys, and all enhanced with a lovely topping of plum, rum, and maple. The topping is understated, and works well to accentuate the depth and complexity of the tobaccos used. Created by Greg Pease and the late Craig Tarler, the two friends of "Two Friends Pipe Tobacco," this blend was Craig's every day smoke for years.
G.K. Chesterton — 'It is terrible to contemplate how few politicians are hanged.'
---
Minister of Murses

Posts: 4556
Joined: Wed Jul 29, 2015 9:08 am
Location: Winnipeg, MB
Contact:
I've never been to a pipe show
Sent from my SM-G970W using Tapatalk
"Pipe smokers used to be among the smartest people walking around. It's not true anymore." - Rusty
---