Piggy-backing from
here
, I thought it'd be an interesting topic.
Movie theatres were already in bad shape before the lockdowns. Ticket sales had been going down for almost two decades before they plummeted last year.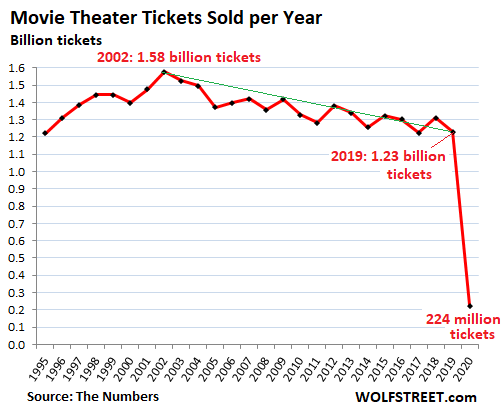 source
The reasons for the downward trend seem to be the rise of entertainment virtually any time and any place--usually for cheaper than two tickets and a popcorn. Add to that a rise in crappy movies and/or highly polished propaganda flicks being pumped out of Hollywood and the desire to attend dips further. And now with COVID restrictions and the burgeoning trend of simultaneous releases in theatres and at home, it seems like theatres are close to death's door.
But if they are dying is it due to natural causes or attempted murder? There is an argument to be made that studios like Netflix, Disney, and Warner Media are capitalizing on COVID restrictions to do what they've longed to do, kill the independent middle man and go straight to their own media outlets, either via streaming, or possibly setting up their own theatres once the independent ones are out of the way. (Imagine a Disneyplex near you where all their new releases exclusively drop, as well as their popular catalogue of old flicks...They are
already restricting
classic Fox films from being re-played at theatres.) It's probably a mixture of the two.
And that's a sad thing because there's nothing else that can really replicate going to the movies. The home experience will never be big enough, never single focused enough, because homes are designed for multiple purposes. Movie theatres are designed for one purpose--watching the film--and everything leads to that ultimate goal.
The problem is how to save the movie theatres. As ticket sales go down, ticket prices (not to mention snack prices) go up.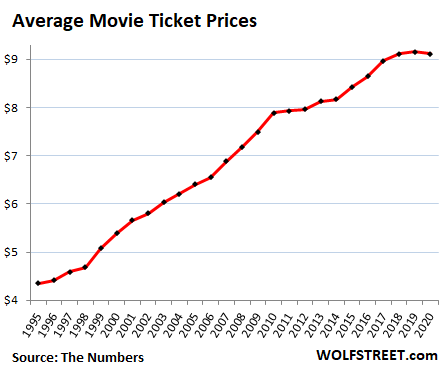 Anyway, it's not like they're going to be gone tomorrow, but the future doesn't look super bright.
What do you think will happen?