I'm sure many of us have friends and family members who were pipe smokers that left behind interesting pictures.
Here's one of mine: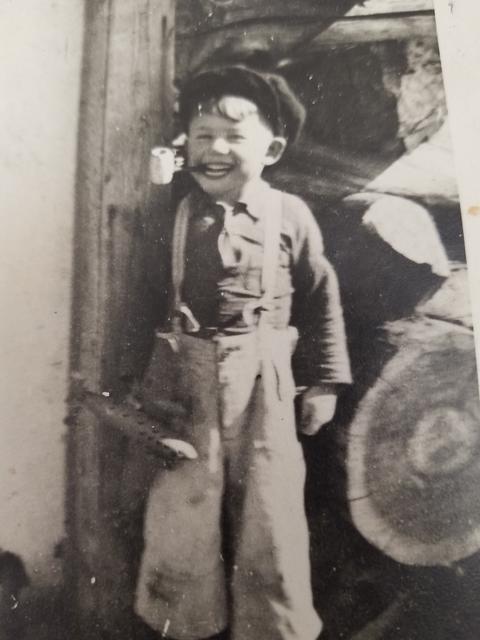 Freddy at about 6 years of age, one year before his death. He died of a rare brain cancer. He is standing in the doorway of his home on a ranch in Montana.
If anyone knows what he has in his hand, I would love to know. It looks like a huge trout plug, but can't be.