Good morning Ladies & Gentlemen from Greece and yes we have snow here in Athens. It's not thick but it is the first snow of the year!
Note the guy on the right side which takes a selfie with the date on his car's hood.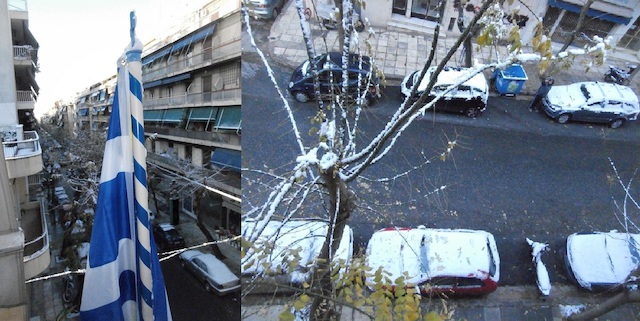 I am smoking Dunhill Early Morning Pipe.