If you had to decide, what's you favorite pipe, and why?
Here. I'll go first. This Ben Wade estate Brandy has been my very favorite. I smoke it nearly every evening. It is very large (.9 inch chamber, 2 inches deep), and with 360 degree vertical grain. It never fails to smoke cool, dry, and sweet....
Loads of birdseye grain all over the bottom of the bowl and shank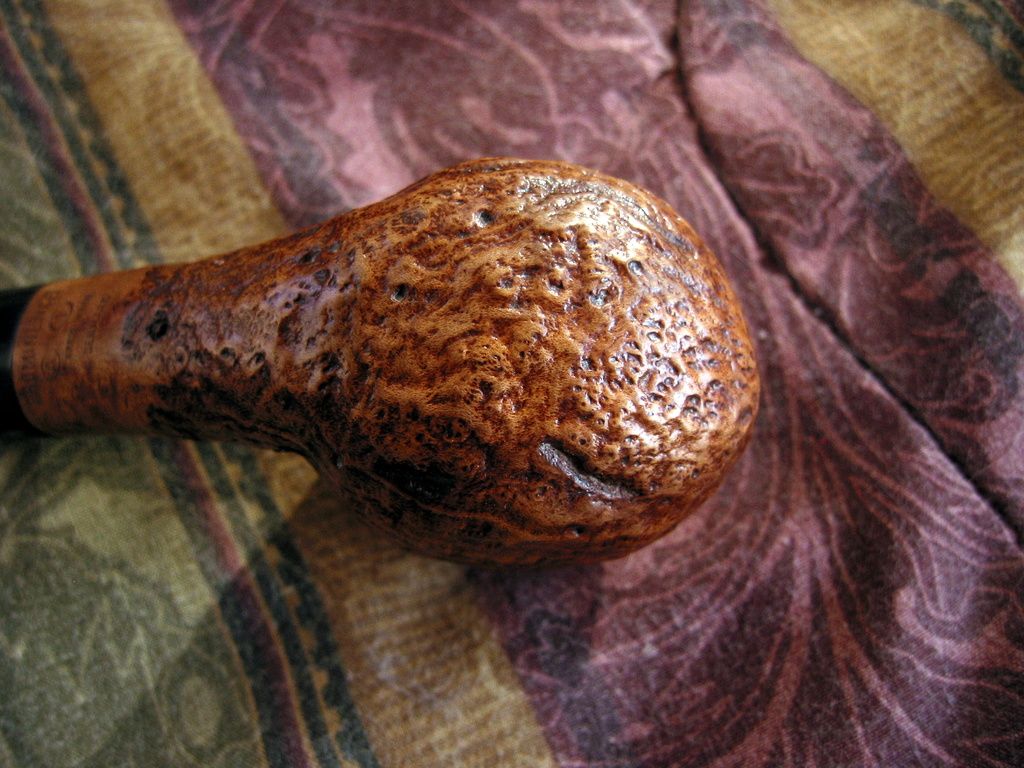 More birdseye grain and stamped "A 1"