Under-secretary to the Minister of Pipe Breaking

Posts: 5193
Joined: Wed Jan 20, 2016 3:58 pm
Location: Southwest Colorado
Nice pipe.
Nice photos, Goose.
. . . be kind to one another, tenderhearted, forgiving one another, even as God in Christ forgave you.

Ephesians 4:32 (NKJV)
The most improper job of any man, even saints, is bossing other men. Not one in a million is fit for it, and least of all those who seek the opportunity.

. J.R.R. Tolkien
2017 Morley - Outstanding BRATASS of the Year
---
Del's Love Child

Posts: 5941
Joined: Thu Feb 11, 2016 6:44 pm
Location: Southern Arizona, U.S.A.
A Hawkbill Brandy that caught my eye on eBay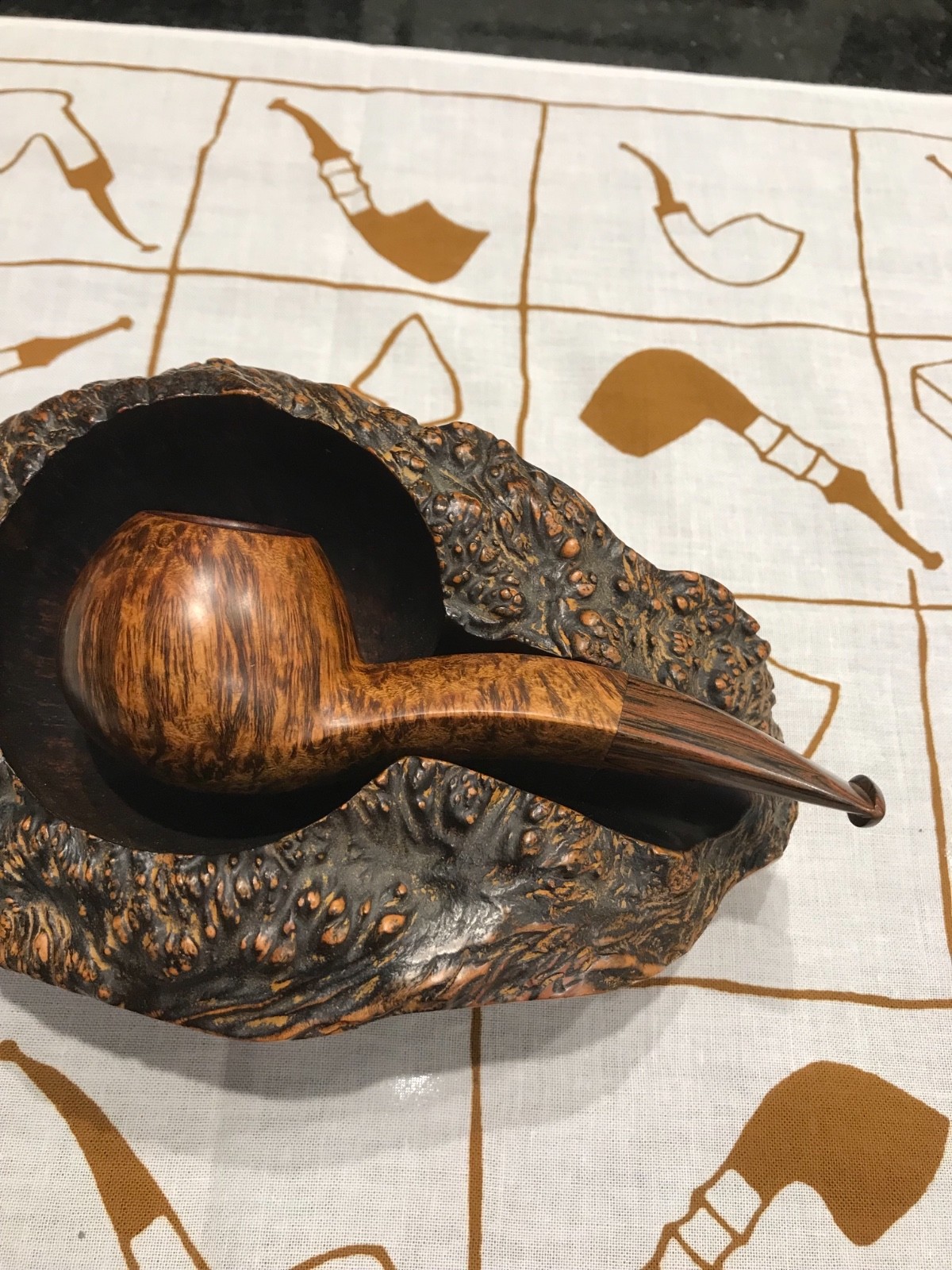 "At present we're on the wrong side of the door. But all the pages of the New Testament are rustling with the rumor that it will not always be so
." ~ C.S. Lewis
---
Elder

Posts: 563
Joined: Fri Jan 26, 2018 2:49 pm
Location: NW Fla., dreaming about Montana to the Yukon
That is a beauty and by a carver I really like. It is going to go for a pretty penny though.
Well I got a job and tried to put my money away
But I got debts that no honest man can pay - B. Springsteen

And he said to the man,
"Behold, the fear of the Lord, that is wisdom,
and to turn away from evil is understanding." - Job 28:28
---