ReverendThom

wrote:

↑

Tue Aug 29, 2017 8:56 pm

Ok somebody needs to find this movie and get me a better picture!

Sent from my SM-G935W8 using Tapatalk
Just a little demanding... Why not go rent or buy the movie? $3.69 on Amazon and it's yours.
https://www.amazon.ca/The-Great-Debater ... B00125WAWS
Since nobody spoke up I presume that nobody here has one. You might also ask on other forums. I don't see a lot of chatter about it though. It looks like a WDC Wellington to me because of the stem flare. Why is it so significant? I would guess that you've seen pics of Peterson's. You shop for pipes on people, yes?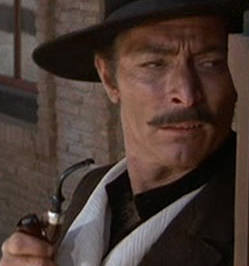 I think there isn't a better picture of Denzel and his pipe. Can you guess the likely reason?
But Lee Van Cleef's pipe looks similar and the world was not quite so rabid about smoking then. There are lots of his pics.
http://pipepages.com/wellington.htm
https://pipedia.org/wiki/William_Demuth_Company
The other one that was suggested was the Grabow Omega and you can certainly find pics of that too.
I've never seen either up close. Good luck.