... local Seafarers' Center fundraiser, cigar sampler, and liquor tasting. The night was started with selection of a cigar for immediate light-up, along with before-dinner drinks and conversation.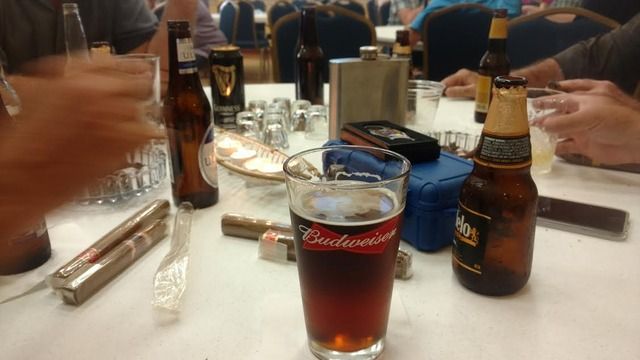 The tasting target for the night was mescal, which included 3 candidates.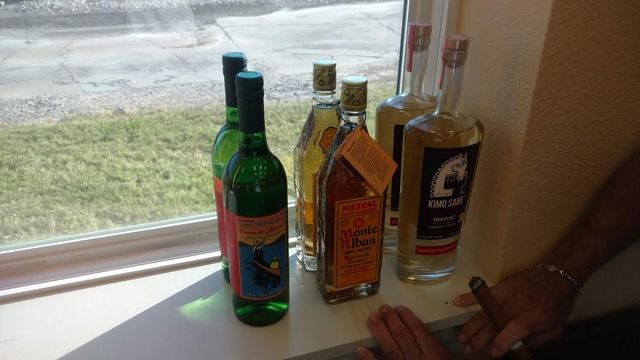 Only the center bottles contained a worm. It (the mescal) was pretty smooth. The green bottled product on the left in the pic contained a sweetener, which was nice and smooth, but just a little too sweet for my tastes. The sample on the right, the "kimo sabe", was pretty harsh, compared to the other two.
Someone at an adjoining table brought some local (state-wise) bourbon, bottled in San Antonio, and shared the last few oz with us. Very smooth, indeed.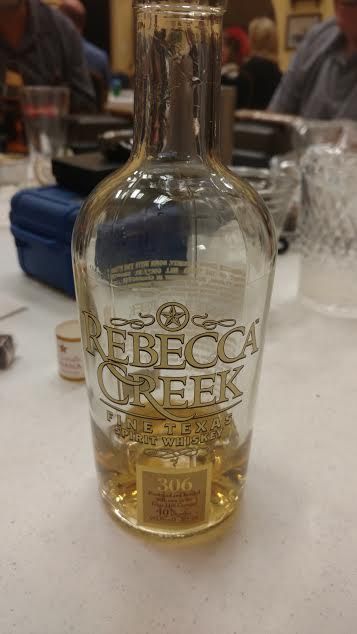 And then finally, all were invited to select a few cigars for the road. The highlight, however, was the special cigar from a famous Caribbean island, given to our table by an unknown person, from an unknown source. I ended up giving it to my son-in-law yesterday (Mother's Day), for doing all of the cooking.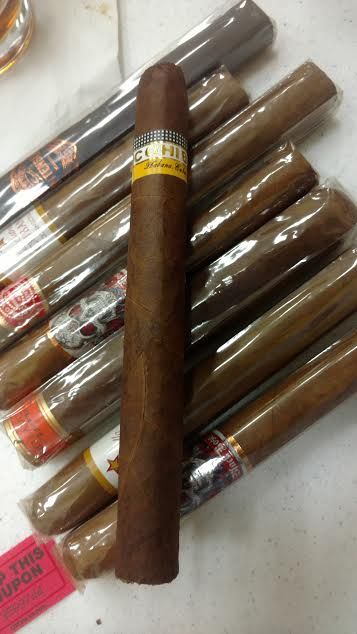 An excellent meal was included, of course. An excellent evening. Excellent, indeed. I'll report on the cigars individually. Maybe.