East India Trading Co, Officer's Club. TR describes it as ribbon cut Black Cavendish, Burley and Virgina, flavored with rum, spices and vanilla.
It looks interesting enough, however I was captured simply by the name, to be honest. And I'm glad I was. This is now my favorite aromatic; I just hope to God that I didn't get this from Ps and Cs.
As all previous reviewers have stated, upon opening the tobacco is pretty moist. The tin note reminds me of the thickest richest rum raisin bread pudding New Orleans has ever had to offer. The paper liner and cover board are saturated with moisture and spotted with dark stain.
Surprisingly, an immediate small amount in a large bowl lights easily and remains lit. The flavor is fantastic, all the way through the bowl, but is expected to get even better with a little drying, out in the garage in my case.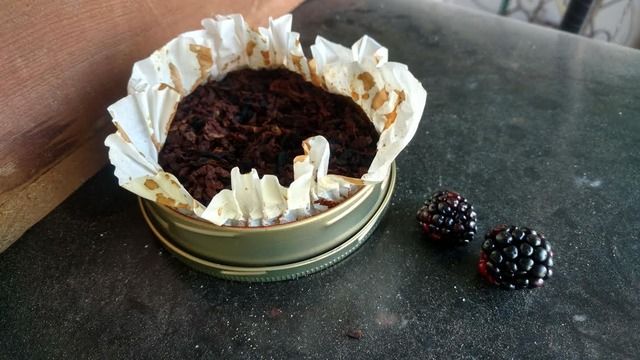 A couple days later, the flavors are incredible. My wife loves the room note, which she describes as "fresh baked graham crackers". Towards the bottom of the bowl, this afternoon's smoke reached it's peak with strong notes of sweet citrus. This is truly a dessert tobacco, and goes great with coffee or a slowly sipped brandy or liqueur. I plan to continue to dry it during the day, close the tin up at night, and try the next bowl perhaps this coming Sunday evening after dinner.