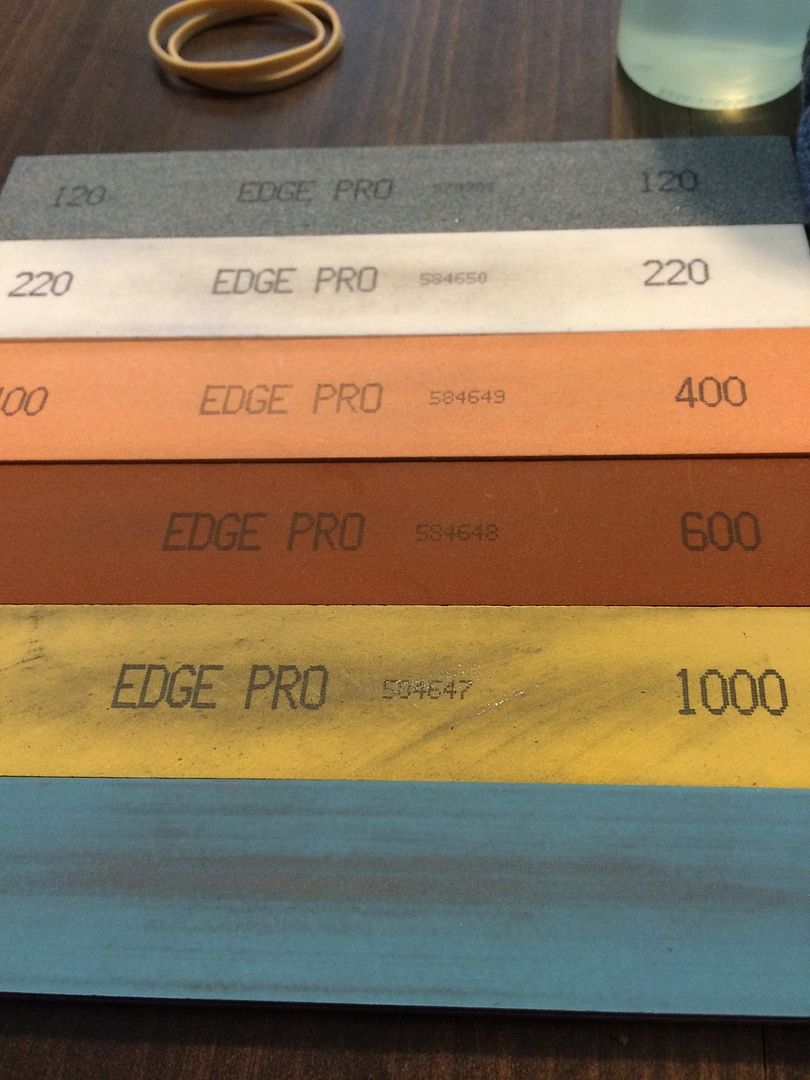 The one OFG Knife sharpening system is...
The Edge-Pro Apex
Likely the best knife sharpening system in the entire free world.
Even If you've free-handed for years or even life, you can't put an edge on a blade until you go Edge-pro.
With stones and tapes ranging from 120 grit up to 6000 grit you get a mirror polish on the edge as shown (or tried to show) like on my sweet azz FredS knife.
EDIT: Sharpenung?