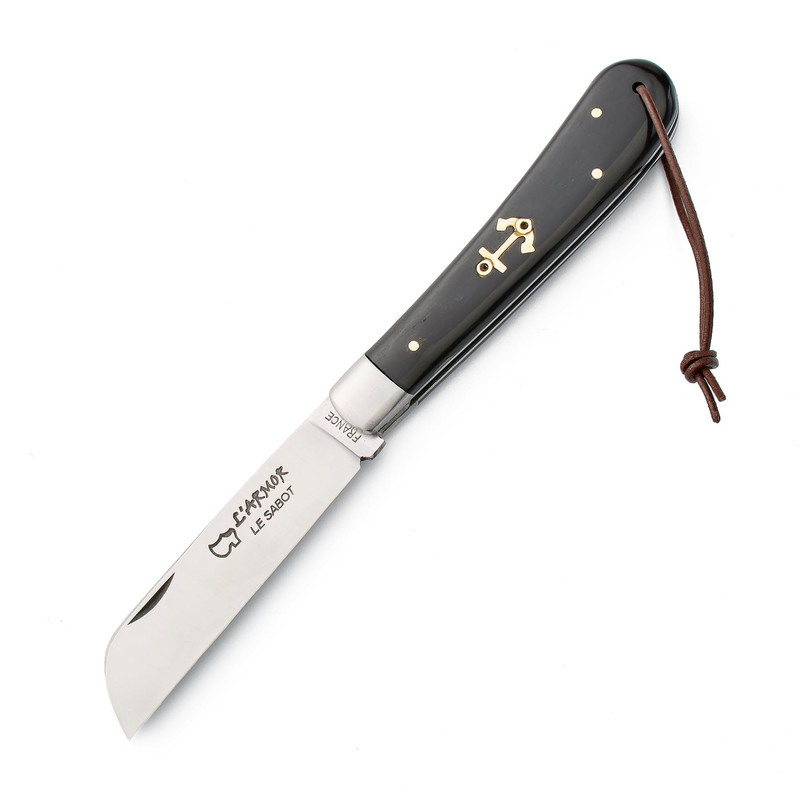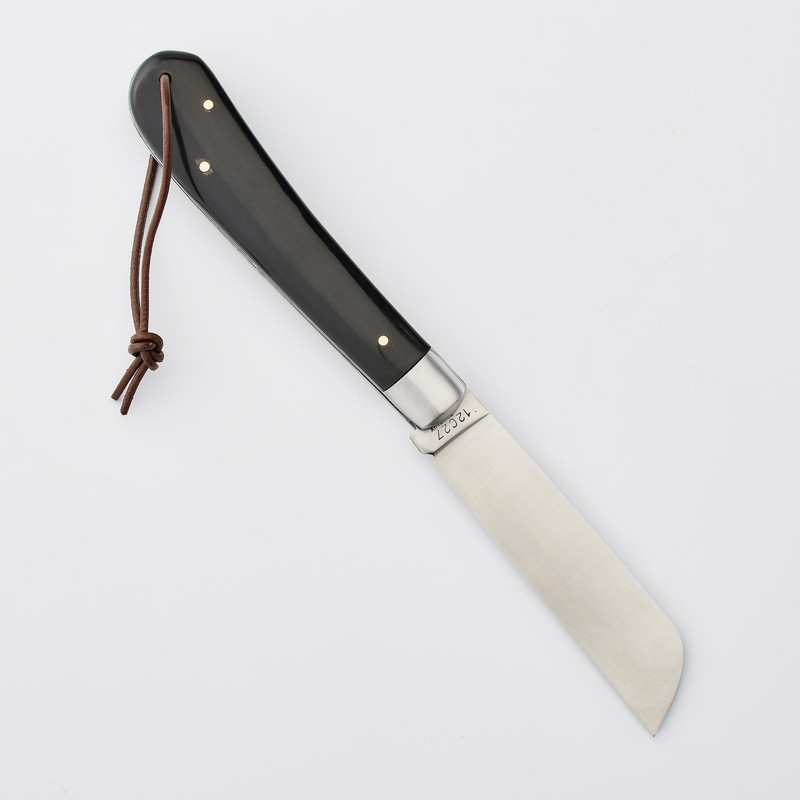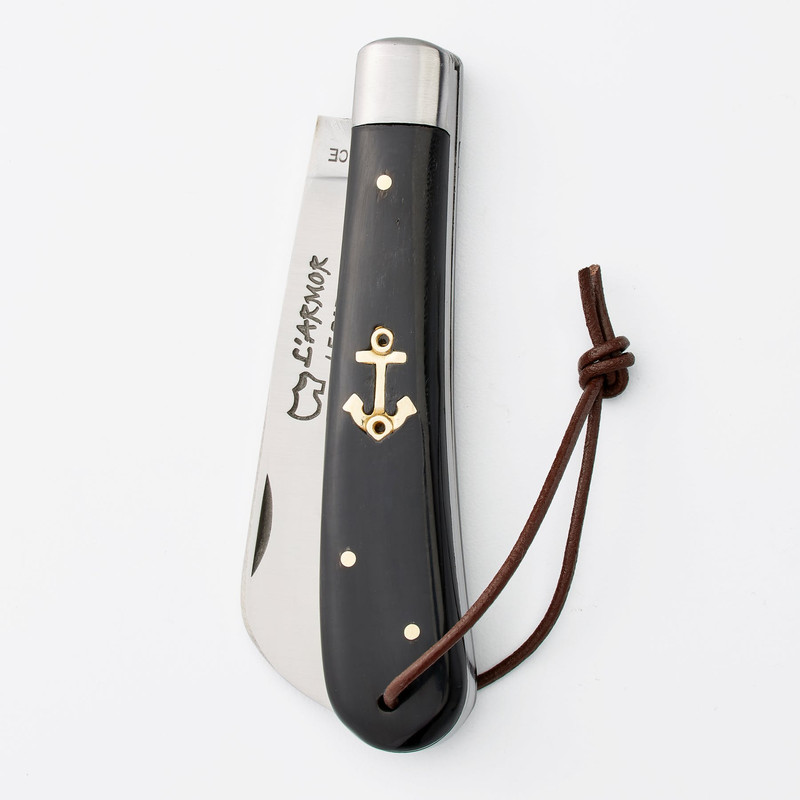 L'Armor Mariner's knife. In the town of Thieres, France—the knife making capital of Europe—artisans and blacksmiths are using the highest quality materials and techniques to craft some of the finest looking knives in the world.
Though, it's not all dashingly good looks for these blades, they pack a hell of a punch. In particular, their L'Armor knife, formerly called The London, is a rendition of the 19th century English knife that was famously carried by seaman and merchants that voyaged the seven seas.
The sheepsfoot blade was notoriously the only style allowed on ships as it wouldn't maim your aggressor as badly as, say, a 19th century bowie knife. It's also paired with a sleek handle and marine anchor to represent the ole days of ship rigging and months at sea.
I have one on the way!