Ever see this much cake come out of a pipe? That HUGE chunk on top of the pile broke loose from the very bottom.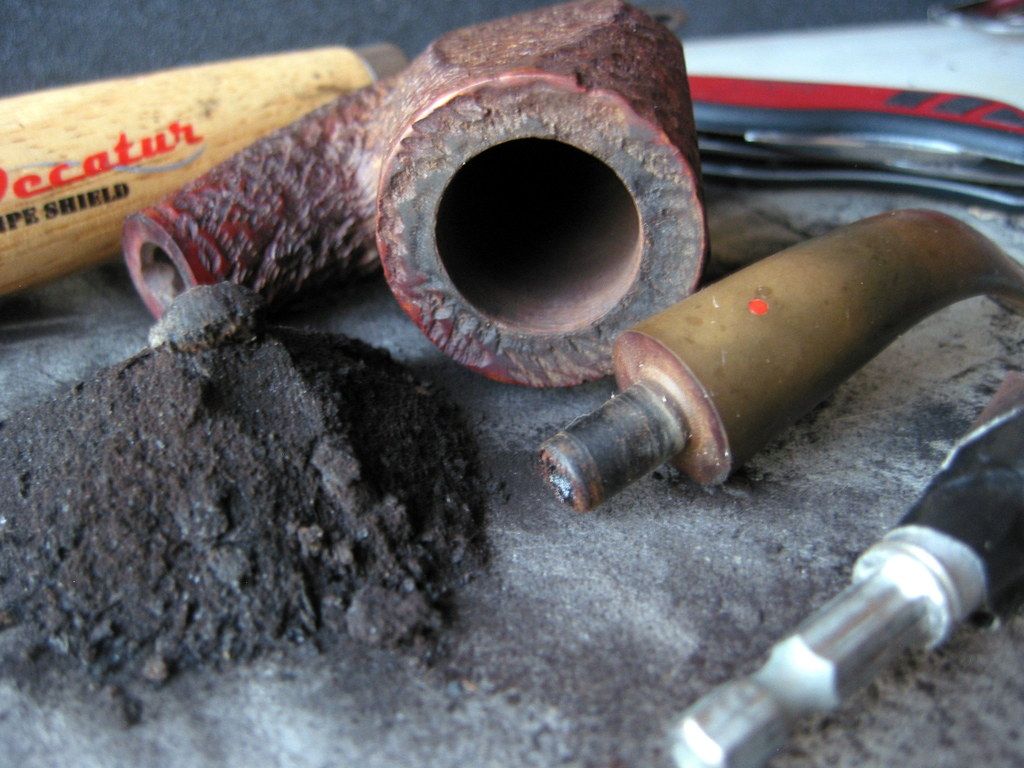 This is my little project in this estate Bartlett & Bickley "Picadilly" English bent I picked up on Ebay for $13. It's my kind of pipe, with a 1 inch diameter bowl, and over 2 inches deep.
My plan is to strip the finish and stain off to bare wood, and then two coats of paste wax. The shank shows vertical grain, so I can hardly wait to see whats hidden on the bowl. The stem will need several steps of automotive grade sandpaper, and finally swirl mark remover, and then wax. I hope I can preserve the red dot.