Minister of Pipe Breaking

Posts: 9344
Joined: Sun Oct 12, 2008 6:00 pm
Location: Bayou Self
Contact:
I don't know if they have a hook or something to facilitate hanging on ones belt. But if not, they need one.
I'm old but I'm happy. (Most of the time.)
---
Hacked by Kellyanne Conway

Posts: 37344
Joined: Mon Mar 03, 2008 6:00 pm
Location: Madison, WI
Contact:
My bagpipe has a handy D-ring. I hang it on the carabiner of my Utilikilt.
"Utter frogshit from start to finish." - Onyx

"I shall not wear a crown of gold where my Master wore a crown of thorns." - Godfrey de Bouillon
---
I'm a lover and I'm a sinner

Posts: 32425
Joined: Sat Oct 11, 2003 6:00 pm
Contact: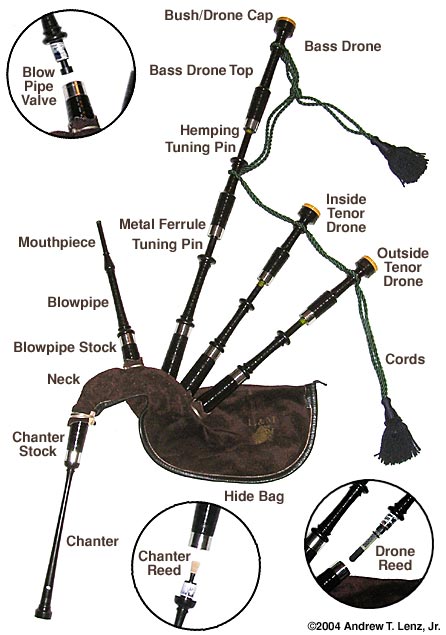 Praying - coco
Sometimes memes can be helpful as well as humorous - Jocose
Yer mom is kindhearted and well respected in her community - JMG
---
Under-secretary to the Minister of Pipe Breaking

Posts: 5772
Joined: Wed Jan 20, 2016 3:58 pm
Location: Southwest Colorado
. . . be kind to one another, tenderhearted, forgiving one another, even as God in Christ forgave you.

Ephesians 4:32 (NKJV)
The most improper job of any man, even saints, is bossing other men. Not one in a million is fit for it, and least of all those who seek the opportunity.

. J.R.R. Tolkien
2017 Morley - Outstanding BRATASS of the Year
---
That boy's got a Thorazine deficiency.
Posts: 27337
Joined: Thu Nov 19, 2009 6:00 pm
Location: Tobacco Fairy HQ, North Carolina
durangopipe

wrote:

↑

Sun May 13, 2018 11:29 am
Bless you. And for generations may your progeny know only peace and honor.
DL Jake
IRT 328; "kinda smells like... meat." - Mrs. Gabriel » 09 Sep 2017
---