A young family joined our parish this year. They moved to Wisconsin from Alabama, after discovering that their 2-year-old son is deathly allergic to fire ants.
I've been interested in Southern Cooking for a few years now. It is good to have some friends in the area who grew up with it.
The young mommy suggested that I should try
Hoppin' John
. This is a beans-&-rice dish featuring black-eyed peas.
I found several versions on the internet. I decided to try this one.
https://www.tablespoon.com/recipes/hopp ... 41aebde1ad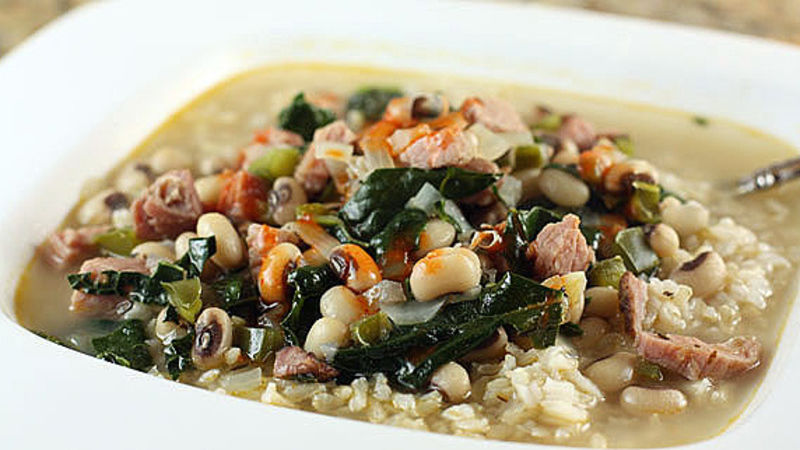 I got a 1-lb bag of black-eyed peas and a bunch of kale from Piggly-Wiggle. Fresh field peas and collard greens aren't a thing, here. My local butcher smokes a decent pork hock. I used the two (optional) jalapeño peppers. Next time, I think I'll cut back to one. And I added a teaspoon of rubbed sage (my secret spice ingredient).
It turned out really good! I can see why this is Southern favorite.
You who live south of the Mason-Dixon.... I blame you guys for not telling me about Hoppin' John, a long time ago. What else are you hiding from me?