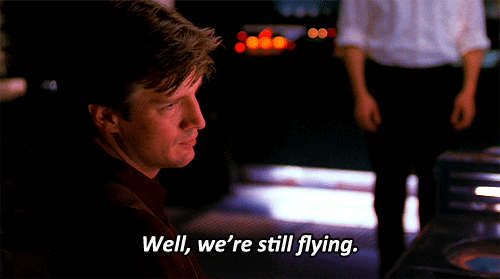 At least in comic book form...
I have most of them. A quick google'n showed me I might've missed a series. Most were produced by Dark Horse, but there is a brand new run (Issue #1 just came out last month...) through Boom! who I've never heard of until just a second ago. I'll probably wait until a hardback version comes out...
But that said, while the comics scratch an itch, it's not even a close comparison to the show/movie.